4th January 2020
Happy New Year one and all! A massive thank-you to everyone who purchased a copy of Radical Gains. Over the past few months, Diesel Books has awarded 12 GB Park & Pipe athletes with a share of £2640 from the sales of the book. We're stoked to help out the team. Order a copy today:

https://www.dieselbooks.co.uk/product/radical-gains

28th September 2019
We're collaborating with the Telegraph Ski & Snowboard show next month. Join athletes Billy Morgan, Rowan Coultas and Peter Speigh from GB Park and Pipe in a unique panel discussion hosted by Harry Mitchell Thompson. More details here
18th May 2019
A big thanks to our friends at The Board Basement for supporting our Radical Gains book. And a nod to the wider snowboard store community - the support since launching has been fantastic. We thank-you. Here's a recent write up from the guys at Devon based store - The Board Basement.
25th April 2019
"A picture is worth a thousand words" writes Megan Hughes, introducing our Radical Gains book. Thanks for a lovely write up, featured this week online at In The Snow Magazine.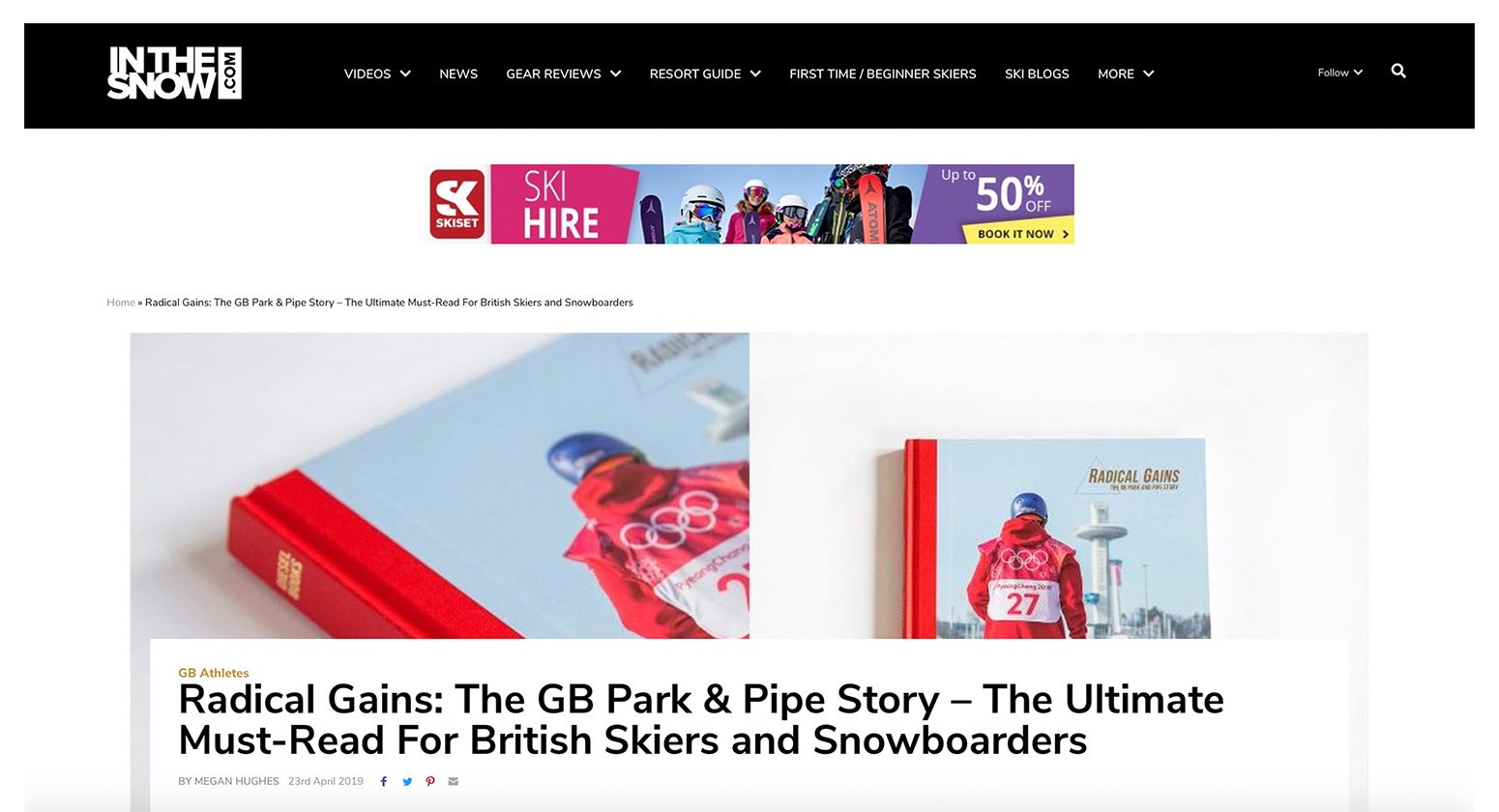 8th April 2019
We had a solid week at The Brits ski and snowboard championships last week. And a huge thanks to everyone who purchased our Radical Gains book. We've now raised about £2000 for GB Park & Pipe, so stay tuned for updates on how this money will be awarded to the team. Order here
13th March 2019
Great to be at the London Book Fair this week! Radical Gains is with Central Books at Stand 4F40 if you're there..
8th March 2019
Looking forward to visiting the London Book Fair next week. Hope to see you there.
6th February 2019
Out this month, The Telegraph Ski & Board magazine feature a 10-page feature dedicated to our Radical Gains book. Order here today
25th January 2019:
Very pleased with this online gallery with The Telegraph. Featuring some of the great photographers we collaborated with for our latest title: Radical Gains.
23rd January 2019:
Come join us next Thursday evening at the London Covent Garden TSA store to celebrate the launch of Radical Gains, we'll also be screening the film Our Kingdom: More info on the event here
4th January 2019:
Happy New Year!! Celebrate the beginning of 2019 with 184 pages of high octane skiing and snowboarding. Radical Gains: The GB Park And Pipe Story is our latest quarter bound hardback with foiled spine book.
29th December 2018:
Thank-you to everyone who ordered from diesel books throughout November and December. New orders for Radical Gains will be in the post second week of Jan, and 40% discounts are still available on Roadside Britain and Watford Gap. Order today via diesel books
22nd December 2018:
First batch of Radical Gains orders have been dispatched and delivered. New stocking arriving early January and available for pre-order today:
20th December 2018:
We're really grateful to our friends at Boardsport Source and Mpora for featuring our latest title Radical Gains in the press. We're bowled over with all the positive feedback we've had in the past few weeks. Thank-you!!
9th December 2018:
A big thanks to Method Mag and Will Radula-Scott for the Radical Gains book shout out.
6th December 2018:
Thank-you to everyone who has ordered a copy of Radical Gains. We will be posting out books as soon as we can. Apologies for the delay, we will notify you as soon as books are en-route.
Pre Radical Gains order today: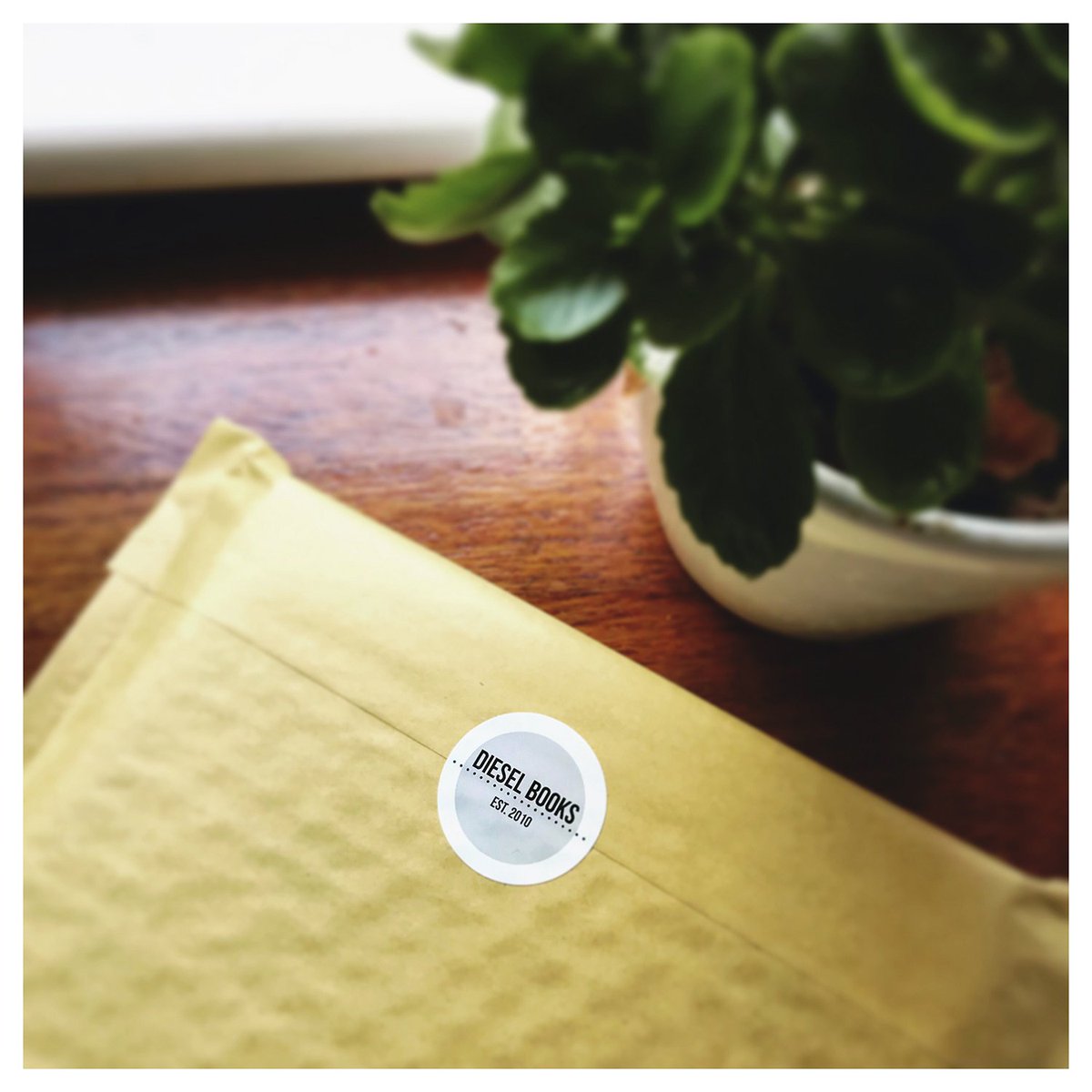 1st December 2018:
A lovely write up about our latest title, Radical Gains, from the good folk at The Reason Snowboard Magazine. Pre-order Radical Gains today:
28th November 2018:
We're extremely excited at diesel books to officially announce the pre-launch of a new title, Radical Gains: A GB Park and Pipe Story, with editorial commentary from BBC's snowboard correspondent Ed Leigh and action sports journalist Matt Barr. The book charts the rise of Great Britain's freeski and freestyle snowboarding team. More info and pre-orders available now.
26th November 2018:
Keep an eye open online for various discounts and special offers: Diesel Books
20th November 2018:
Love books? Like diesel books. https://www.facebook.com/dieselbooks/
May 2018:

Our second book, Roadside Britain, was the theme for a short documentary titled Driving Stories for Confused.com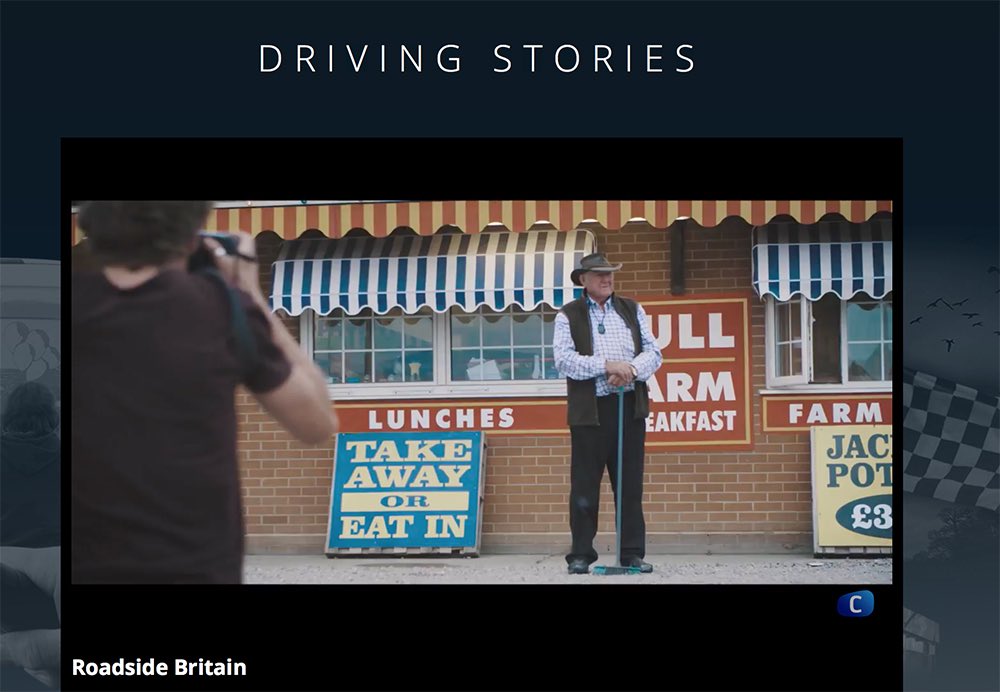 Jan 2018:
Launching this month, a limited edition, 24-page full colour handout to coincide with a unique exhibition at House of Vans, London. Snowbound documents GB Park & Pipe as they train and compete on the road to Pyeongchang, 2018.
April 2017:
We've launched our 4th title. Desert Fest, Portraits From A Stoner Rock Festival is a limited edition zine, printed on 100% recycled paper and avaialble for purchase now. More info here:
Welcome to the new diesel books website